Our products
Kitchen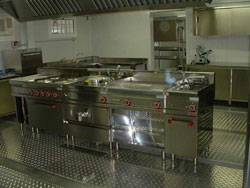 G. Feron offers complete modular kitchen and dining facilities with the design flexibility to combine with other structures to increase dining capacity from 50 up to 1,000 people. Complete with electrical installation, plumbing and sanitary systems it can be delivered with pre-fitted kitchen equipment, fixtures, utilities and other accessories as requested. Easily deployed and transported anywhere around the world, our kitchens are ideal for large scale operations.
Sanitary cabins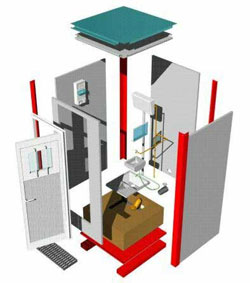 For hygiene and cleanliness at the highest level, our WC cabins with flush system can be quickly connected on site and are promptly useable. Robust yet easily transported, our units can be adjusted to suit your specifications. Disabled toilet units are also available.
Sanitation units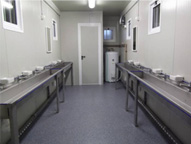 Our sanitary range provides washroom solutions fast. Our showers and changing rooms are fully equipped and immediately ready for use. Separate shower and toilet cabins in various sizes can also be supplied on request. Showers and changing rooms include flush toilets, urinals, wash basins, showers, hot and cold faucets and mirrors.
Various Buildings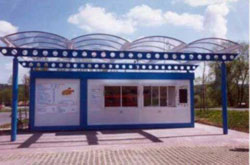 G. Feron offers a range of modular prefabricated unit´s ideal for the construction of entire villages or medium-long term multi-purpose residential, business and industrial complexes.
We can construct buildings for communities, schools, hospitals, offices, large kitchens, canteens, dormitories, detached houses, exhibition centres etc. We take care of both planning and assembly, right through to "turn-key" delivery. Furnishing included as required.
Hybrid Wind-Solar system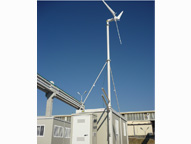 In places where it is not possible to connect to a normal energy supply via power lines or a generator, G. Feron prefabs offer an autonomous electricity supply produced by each unit via solar panels and/or wind power.
Various equipment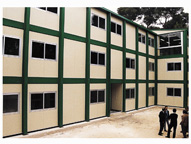 G. Feron also provides all the auxiliary systems to ensure full functionality of each prefab module including: power generators, water supply, sewage systems, cold and dry storage and more.